BEFORE WORKS BEGIN :-
Front of Cottage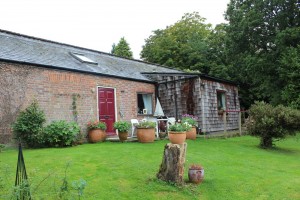 rear wall of cottage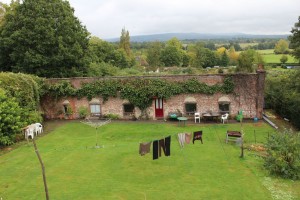 August 2012…..
After 3 weeks sliding around in soaking wet clay, the foundation contractors finished their job with 5 mixer lorry loads of concrete
[youtube]isMrQgwyouw[/youtube]
Then the building begins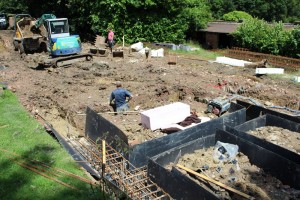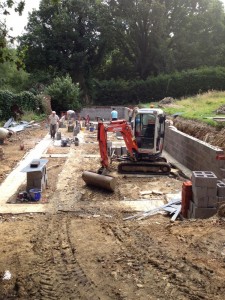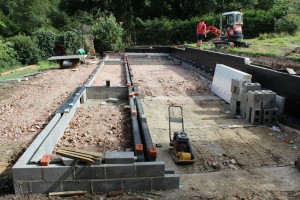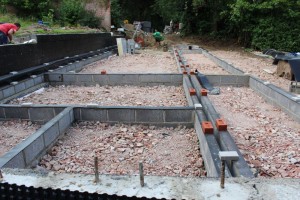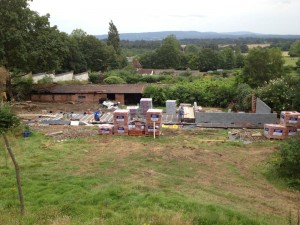 By the 24th of August, the structure and wall are beginning to take shape:-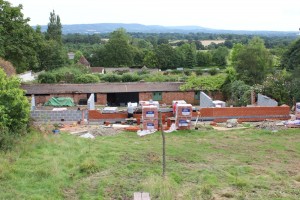 10 September –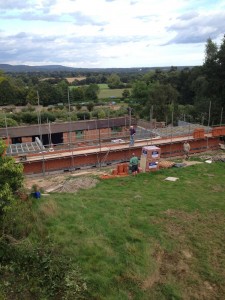 25 sept…
Oct 9 and the first front wall, to be demolished in a few weeks when we get permission to extend, (yes, that is really the case!!!!), goes up.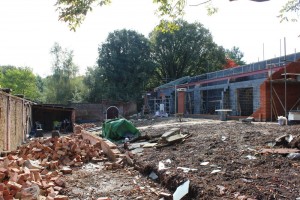 Oct 16 and on goes the roof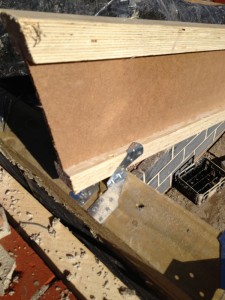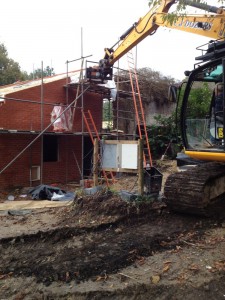 [youtube]qPSJrkBTwY0[/youtube]
The beginning of November and we are nearly ready to apply for PP to extend…
The original archway into the small walled garden is now restored…
5 DECEMBER 2012
Finally, we get building reg sign off to say that the house is habitable.  Our application to extend out by 1.8 ms is therefore successfully submitted and we now have to wait 8 weeks for permission.  Hey Ho!
We are bang on budget but two weeks behind schedule.
House today looks like below, with the patio now formed and the lower garden landscaped and levelled-
FEBRUARY 2013     PHASE TWO
With PP granted to extend the Cottage, we take down the front wall – the grey building block wall above – and start to build the proper front wall.  The machine house and east patio are also finished.
MARCH 2013
The externals are all finished and internal fit out has begun.  30 April completion date is tight but has to be met!
Externally, the roof is on and the parking area is being dug out:-
Meanwhile, here are the stairs, living room and two en suite bathrooms taking shape :-
30 March 2013 – one month till we move in! Decoration has started.
The terrace goes down and parking bay is concreted in the snow – yes, its 3 April!!!!
30 APRIL 2013  – the house is finished and we have moved in.  De-Dah!
The God of self builders lays on a fitting greeting for us:-