The original house was set in a parkland setting of approximately 200 acres.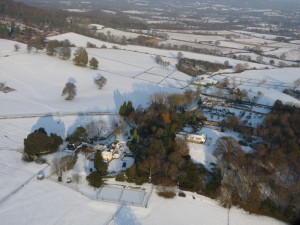 Today, this park remains largely unaltered.
There are three lodges at the two entrances, two of which were designed early in the career of Lutyens.
The Park farm is now called Grubbins Farm and is run as a livery yard.
Lodge Farmhouse, The Round House, and the Coach House are the other properties in the Park, together with our two buildings.
This picture of our western boundary shows the magnificent Lebanon Cedar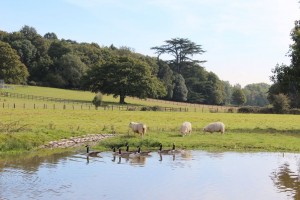 In the middle of the park is the grave of The Earl – quite a horse who fought at Sebastapol, and many other battles.  Read about him and his Master –  Major-General Temple Godman – and their time in the Crimea war in "The Fields of War" – a book of the letters he wrote during the campaign.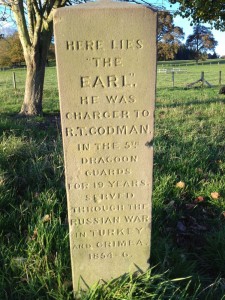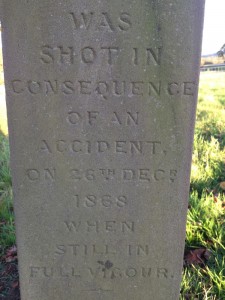 [youtube]5AGv_sp_agE[/youtube]
Spring time on Hascombe Hill – walking to the White Horse!