The Blog photo (on the main page) with the washing hanging out to dry! was taken pre purchase and shows the ballustrade wall from below, in what was then the Garden Cottage garden.
This was original (1850s) but had clearly been patched up several times over the years.
When we bought PH, it had slumped and had a huge crack in the lower level.  Now, seven months later, it has moved and cracked a great deal further.
Pre work :-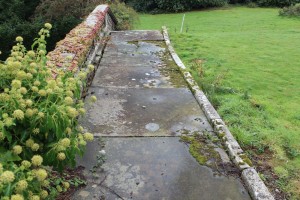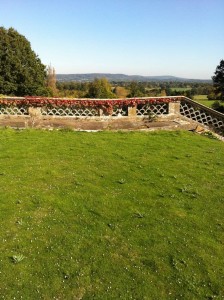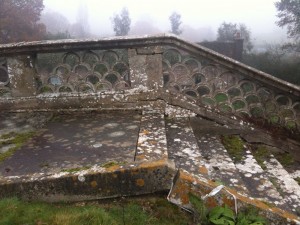 15 August 2012 – Work begins on demolishing it :-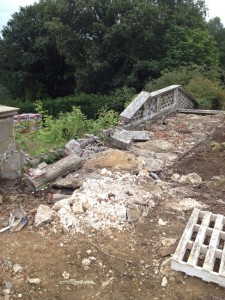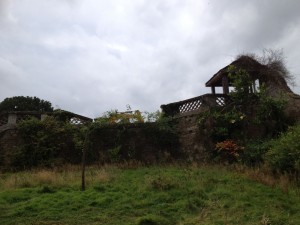 Rebuilding commences – we are having to build two platforms to make sure it stays up this time.  This is the lower wall, to be 2 metres high.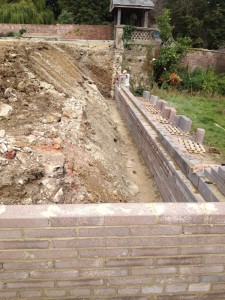 Two days later, the second tier is being built:-