As a result of work to clear the area around GC, including taking down a large oak tree too close to the house, we now – 24 August 2012 – have an idea of what the outbuildings look like.
The round building – the Venison slaughter house (see "The Outbuildings" for more info) – will remain.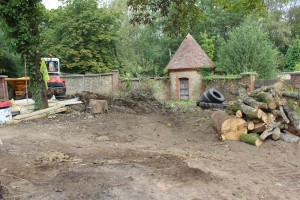 We plan to demolish most of the lean to gardeners sheds, keeping one end to house the heating equipment for GC, and keeping the wall and levelling the garden up to it.  In the falling down part seen in the foreground below, we have found one of the original park gates, though its not in good enough condition to rehang at the moment.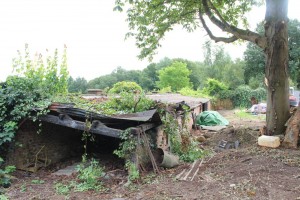 Clearing the ivy, we uncover a beautiful gate in the wall…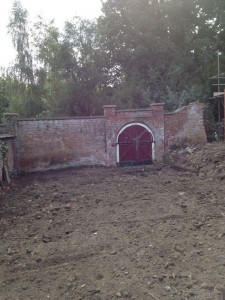 Early October and the lean to's come down revealing the beautiful garden wall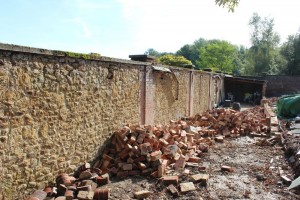 Early November and the rebuild of the sheds to be a plant room for Garden cottage is well underway..